Welcome to
Rashid's Tour Egypt
Home Page
Click on photos to enlarge.

Click on links below photos to see many more photos.



Baharia Oasis and Desert Tours





Rashid at the Temple of Edfu, 2022


Welcome to my Rashid Tour Egypt website.

I specialize in private tours, short or long, in the Cairo area. You can call me from your hotel to arrange a tour of Old Cairo, the Giza Pyramids, the Dashour/Memphis pyramids or the Egyptian National Museum on short notice.

If your visit in Cairo includes a Friday morning, I can arrange an early morning tour of the Cairo Camel Market.

With longer notice, I will be pleased to arrange travel and all arrangements for trips to the White Desert, Wadi Al-Hitan (the Valley of the Whales), the Hawara Pyramid, Aswan, Luxor or any other site of your choice.

I am a licensed tour guide with over twenty years of experience. References are available on request from very satisfied customers throughout the world.




There are hundreds of mosques, gates and other monuments to see on a walking tour of Cairo. I have a page listing many of them here.



---
See my reviews on Trip Advisor

To contact me on my mobile phone or use WhatsApp or Viber:
in Egypt: 010 680 22333
from outside: (+2) 010 680 22333

E-mail: rashidsharm@hotmail.com
Tours and conversation offered in English, Spanish and Arabic.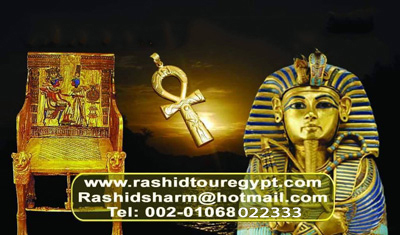 (This website is constantly "under construction"
You are now viewing Version 1.30 as of March 2023)