The Curious Killing
of Jasper Sawyers
When I first became interested in my family history, in early 1990, I rented the census microfilms for Barbour County, Alabama, for the second half of the 1800s and researched my Sawyer roots. This soon led to the discovery of my great-great-grandfather, Jasper Sawyers and his wife, Emilene (Thomas) Sawyers of Eufaula. Here's the family, as shown in the 1860 census.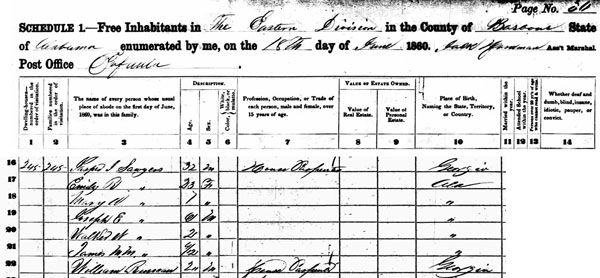 Jasper was a "house carpenter," (note the other carpenter friend or relative living in the household) and perhaps he worked on some of the magnificent homes of ante-bellum Eufaula that are on display during the annual Eufaula Pilgrimage.
There wasn't much doubt that I had found the right Sawyer family. My grandfather and great-grandfather were known to have been from Eufaula. In fact, I soon located pictures of Jasper's son, Joseph E. Sawyer and his gravestone. The first picture is from around 1900, the latter from the 1930s. Joseph Sr. is buried in the Birmingham suburb of Ensley at the Oakland Cemetery.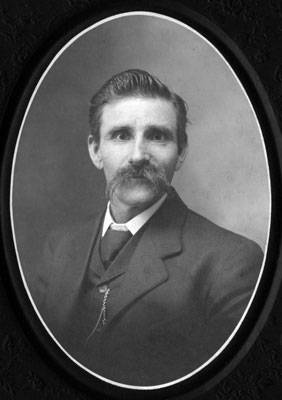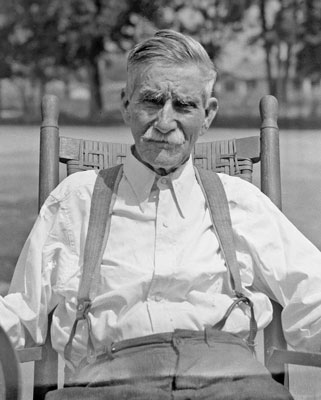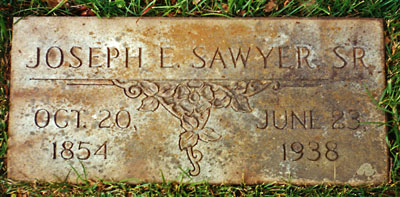 But what about great-great-grandpa Jasper and Emeline? Who were they; what became of them? There were some Civil War military records available and I studied those carefully. Jasper, it appears, had served as a teamster with the 12th Alabama Infantry ending up at Appomattox where he surrendered with General Robert E. Lee on April 9, 1865 as the war ended.
On three different occasions, Linda and I paused in Eufaula while traveling through Alabama, always adding a bit more information to the Jasper Sawyer file in my Genealogy box. On one of these trips, we also happend to spend time in Mobile where I stumbled onto this book, History of Barbour County Alabama, by Mattie Thomas Thompson.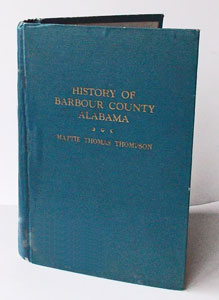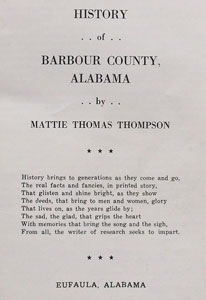 If you have been following closely, you may have noticed that Ms. Mattie was a Thomas, as was Jasper's wife. In fact, Mattie was Emeline's niece. And there, in black and white on page 539, was the history of the Thomas family. OMG! Great-great-grandma Emilene was one of the first pioneer children born in Barbour County and the descendent of a Revoutionary War general. (Mattie claimed membership in the Daughters of the American Revolution from both sides of her ancestry.)
So, what does Mattie have to say about Jasper?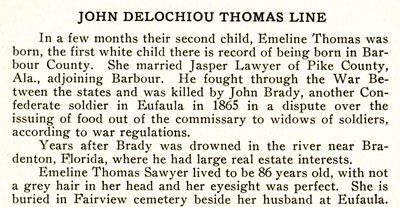 Now, wait a minute, Jasper's name is spelled Lawyer, not Sawyer? And just who was this mysterious John Brady who killed gr-gr-grandpa? I spent a long time in many places keeping an eye out for the elusive ghost of John Brady.
During the summer of 2014, a previously undiscovered distant cousin, Julia, located me and sent this newspaper clipping from the Macon Daily Telegraph of May 24, 1865: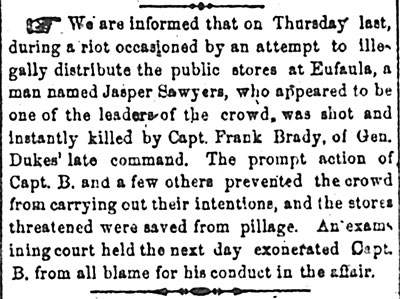 Whoa! Frank Brady, not John Brady? It turns out that Capt. Frank Brady is a well-documented Confederate soldier. Why was his name not recorded correctly? Cousin Julia has a very plausible explanation, that Mattie Thomas Thompson was disguising the names of both Jasper Sawyers and Frank Brady to protect Frank Brady's widow who lived in Eufaula for a long time.
Some twenty or thirty years ago, my father mentioned a confederate uniform jacket with a bullet hole, hanging in a closet of his boyhood home in Birmingham - perhaps it belonged to Jasper.
This all leads to several more historical inquiries:
Who was Frank Brady? What became of him after 1865?
Are there records of that food riot in Eufaula?
How did the Civil War end in the Eufaula area?
How did a soldier like Jasper Sawyers get from Appomattox back to Eufaula?
Mattie Thomas Thompson - who was this artist and author?
John Delochiou Thomas - was he, in fact, a descendent of General/Doctor John Thomas?
And, the most important, what else can we discover about Jasper?
I will endeavor to answer these questions next.
Continue to learn about Frank Brady